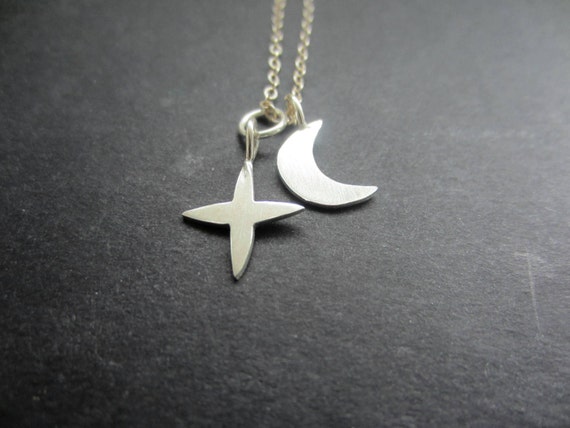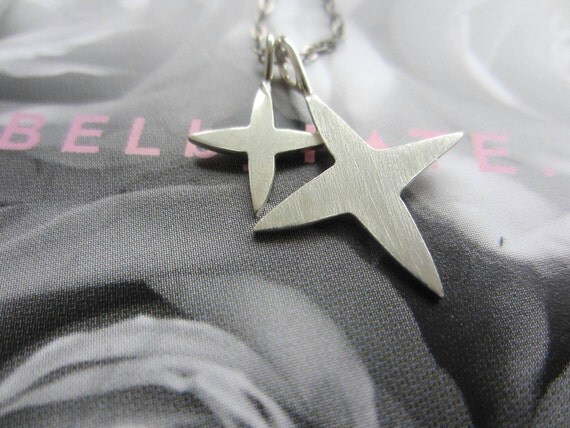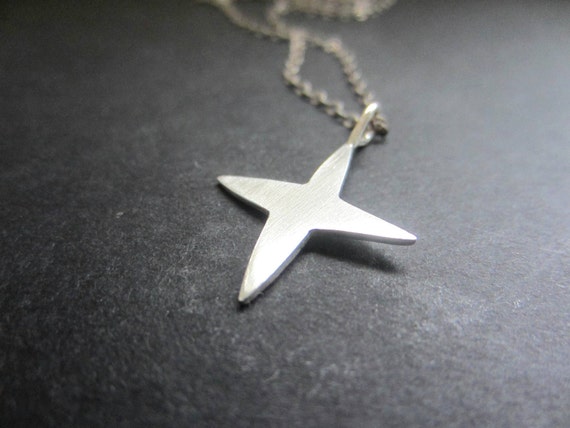 As a perpetual dreamer with my head in the clouds, I guess it makes
sense that I'm totally obsessed with creating moon + star jewelry.
I've recently created a new pairing of a four point star + crescent moon.
I'm so in ♥ with this set, I can barely take them off for pics.
Expect to see a lot more of this star.
There is now a moon + star section in the shop.
Stop by + check it out...